Garden Tools And Equipment Blog
The ' GTE Blog ' is my garden journal about all aspects of Gardening, Tools and Equipment
My garden journal...
Lets you know whenever any new web pages show up on Garden Tools And Equipment.com, sharing with you reviews, information and details on all aspects of gardening and gardening equipment
Keeps you up-to-date with other postings or news regarding Gardening
Highlights a number of super-special deals or offers that you might possibly miss Lets you know whenever I send out the ' Greenfingers e-zine '
To subscribe to my GTE blog (no e-mail address is necessary), RIGHT-click on the orange RSS button and then copy-and-paste the URL of this site's RSS feed into your RSS reader.
OR...
click on the Google, My Yahoo!, My MSN, or Bloglines button if you keep your personalized home page there and Follow their instructions.
---
You Can Become Part Of Our Blog!
Simply tell us your favorite gardening story by clicking here! Your story becomes part of our blog (which shows the site's most recent pages) and becomes a permanent part of gardening-tools-and-equipment.com for others to read!
And I'll tweet your Web page at my Twitter account, too!
Enjoy ...!
Feb 12, 2013
Coriander In The Herb Garden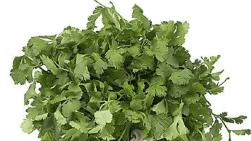 Coriander also known as cilantro, Chinese parsley or dhania, is an annual herb that has become extremely popular in recent years