Gardening Tools

›
Link To Us
Link To Us At Gardening Tools And Equipment
If you find our gardening tools website to be helpful and could be of benefit to your visitors, we would like to invite you to link to us.

For your convenience, we have a list of banners and text links for a number of our most popular pages. However if you wish to link to a different page you can do that as well.

Simply copy the code in the text box below the graphic or text link you would like to use, then paste it into your website.

All text and graphic links will open our website in a new window, so visitors won't leave your website if they click on a link.

You can select a category below to jump directly to those links, or simply scroll down to view all available links.


Categories

Banners
Animated Banners
Text Links
---
Banners...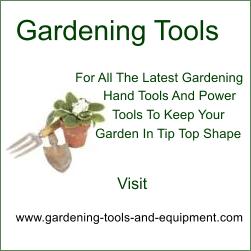 ---
Animated Banners...


---
Text Links...
This text links to home page: Gardening Tools

This text links to : Electric Chipper Shredder
This text links to : Organic Gardening
This text links to: Rose Plants

---
Gardening Tools

›
Link To Us